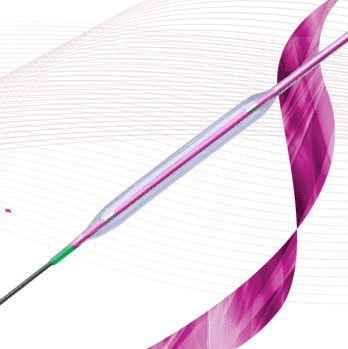 Description
Features and Benefits
Cross and Re-cross With Ease
The Sapphire II coronary dilatation catheter combines smart engineering with innovation to deliver the ultimate balanced catheter for crossing even the most difficult lesions.
The Sapphire II is intelligently engineered to deliver a complete solution for every need, from treating tight lesions to navigating through tortuous anatomies. The product portfolio includes a 1.0 mm configuration – ideal for penetrating severely narrowed lesions.
XD Shaft for Enhanced Pushability
The Sapphire II coronary dilatation catheter features a unique XD Shaft specifically engineered to enhance overall pushability and trackability.
Hydro-X Coating for Unparalleled Crossability
Sapphire II is coated with the latest Hydro-X Coating technology to deliver ultimate speed and reliability.
The inner lumen is coated with our proprietary blended Invio coating for unsurpassable guidewire tracking.
Z-Tip Technology for Managing Challenging Lesions
Not all balloon tips are created equal. Our latest advancement in laser welding technology delivers a superior Z-Tip profile, resulting in 'Zero' transition between the tip and the steerable guidewire. This is crucial for achieving smooth yet safe penetration for any complex lesion. Different balloon sizes are matched with different Z-Tip lengths, resulting in a balanced catheter able to cross very tight lesions.
Z-Tip technology coupled with our proprietary blended soft balloon produces a balanced catheter with a slender crossing profile.
Technical Specifications