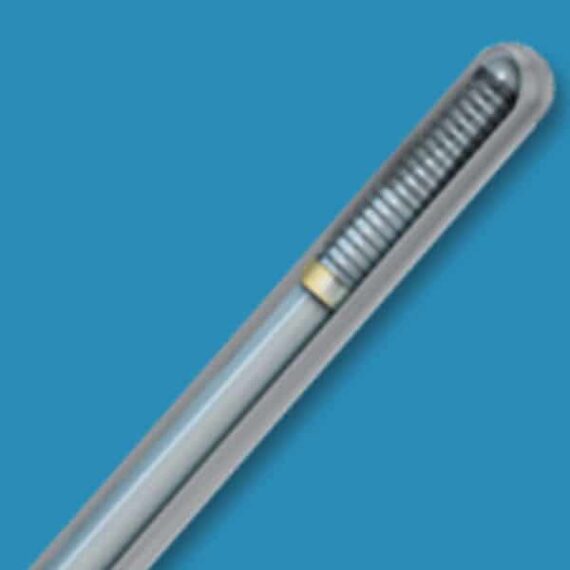 Description
HI-TORQUE PILOT 200
Wires for Chronically Stenosed Lesion
Tip load: 4.1g
Radiopaque length: 3 cm
Outside diameter: 0.014″
Tip Outside diameter: 0.014″
Coating: Hydrophilic
Tip style: Core to tip
Polymer cover: Full Polymer
CORE MATERIAL: DURASTEEL Stainless steel
The HI-TORQUE PILOT guide wires are polymer-tipped wires with a lubricious, hydrophilic coating. These wires provide excellent distal access with superb torque transmission and variable tip stiffness.
Their unique tip and core design provide a balance of stiffness and control for crossing difficult lesions. All HI-TORQUE PILOT guide wires have a single marker placed proximal to the tip coils, which can assist physicians in determining lesion length.